Every year, when the Autumn comes, terraced fields are not only covered by the yellow of sunshine, but also by the happiest smiles of the children of Mu Cang Chai.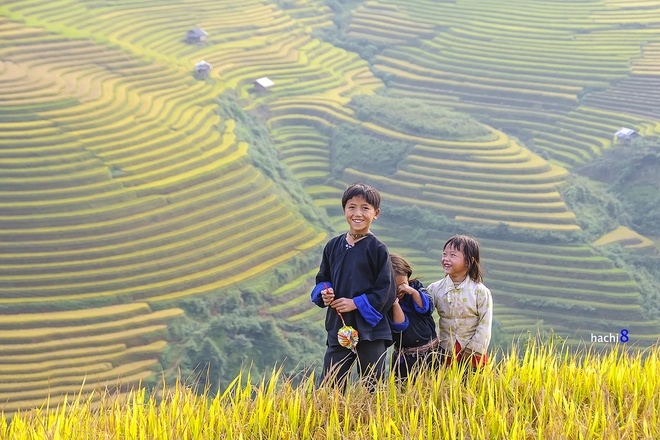 At this time, the fields seem to be the play yards of the innocent children.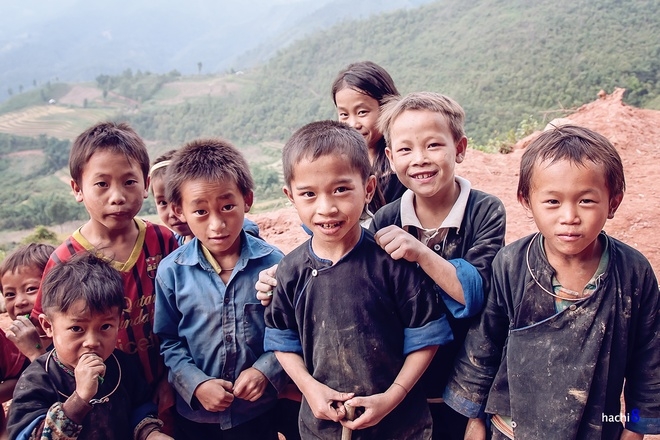 Although the local families are all poor, they are always full of children with their happiest smiles on their bright faces.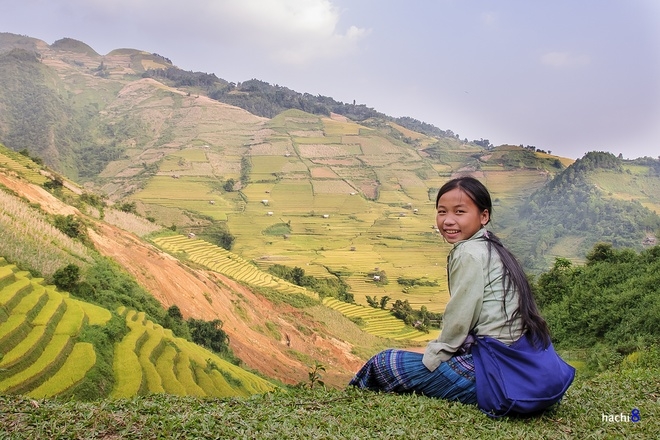 To get to Mu Cang Chai, tourists can travel by car from Hanoi to Yen Bai. Then you can hire motorbikes and stick to the route Nghia Lo – Tu Le – Van Chan before arrive at Mu Cang Chai.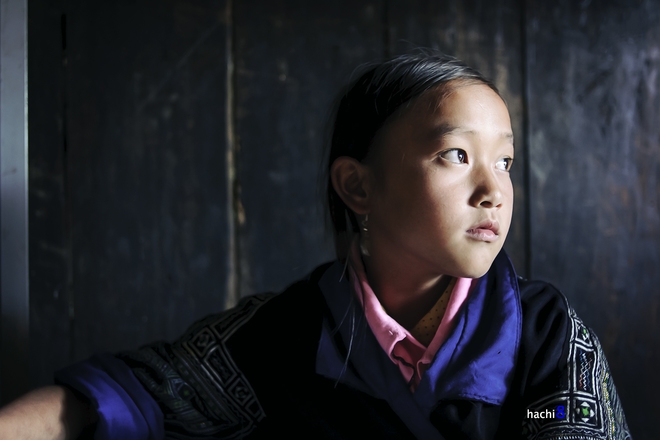 This is the face of a H'Mong girl of Mu Cang Chai. Mu Cang Chai is the poorest District of Yen Bai Province and Che Tao is the poorest commune of the District.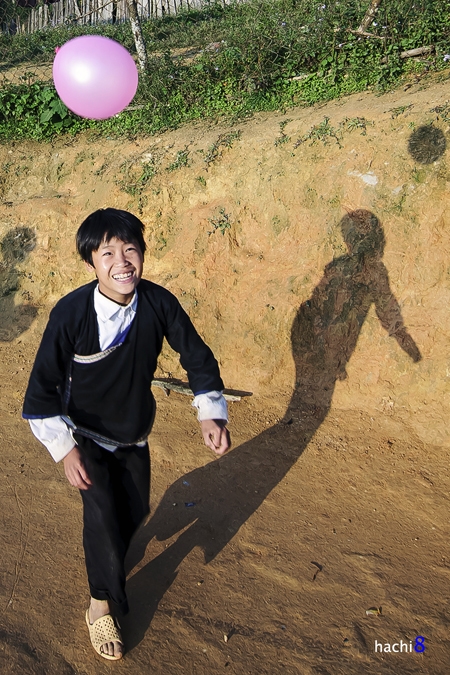 The innocent and fresh smiles of the children in Mu Cang Chai make tourists wish to come back their childhood.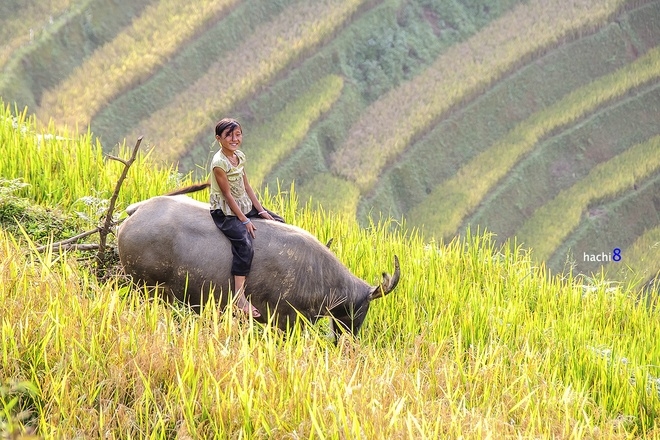 This girl is riding a buffalo on a yellow field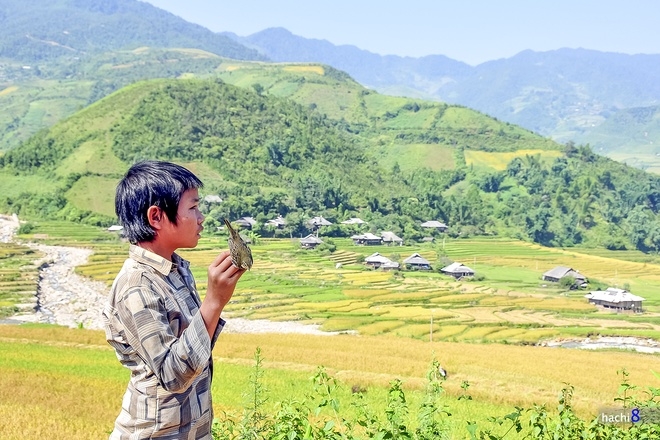 The games of the children here all come from everything of nature.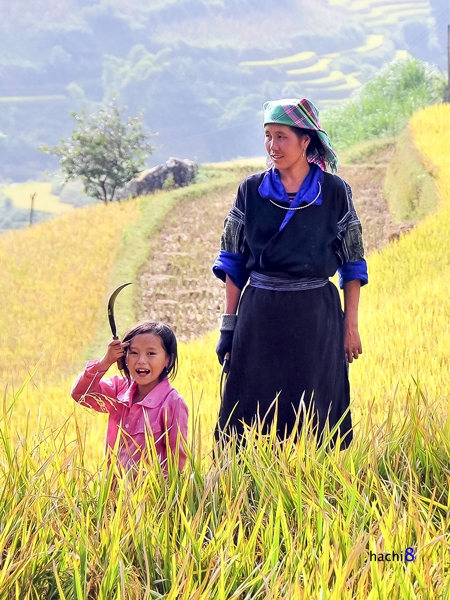 They also helps their families to do some field and house works.
The stunning panoramic view of terraced fields in Autumn.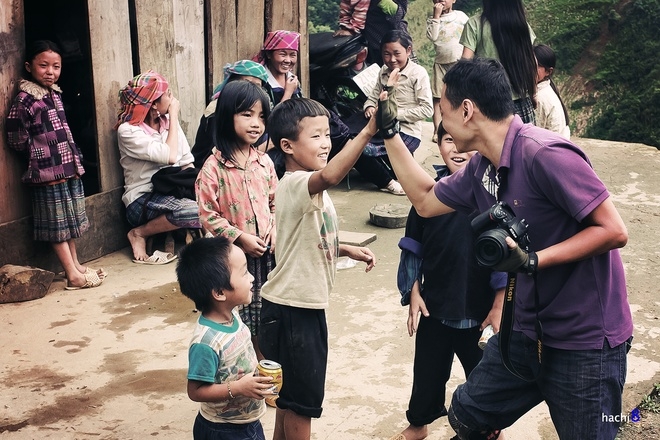 In each trip to Mu Cang Chai, the innocent eyes and the happiest smiles of the children here are the most meaningful things in memories of tourists.