The last weekend of July, Exotic Voyages team made a Mai Chau adventure or a memorable escape from the hustle of Hanoi city to a magnificent and tranquil highland beauty. Right after the bus had passed the first pass to slowly climb up to higher roads, lush mountains began to reveal the picturesque views of white clouds gently hugging the mountain peaks and a green valley dotted by thriving rice and corn fields, ethnic villages and meandering springs.

Read more information:

A getaway to Mai Chau In Your Vietnam tour
Discover Peaceful Beauty Of Mai Chau
Trekking in Mai Chau and Befriending the Locals
We were really amidst the mountains and forests now! We were inhaling completely fresh air, listening to the sounds of real life from the villages and fields, really far away from the busy and pressing daily life.

Start Mai Chau valley adventure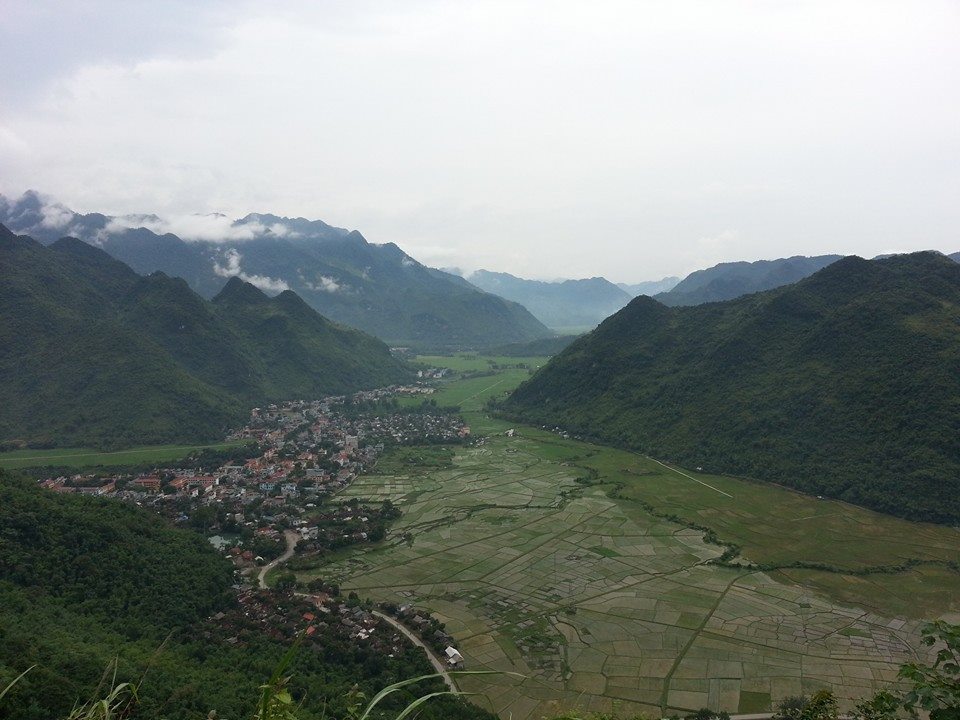 Panoramic View of Mai Chau Valley
At a stop en-route where we took a glimpse over the panorama of Mai Chau valley, we met some other international travelers, this is the first and also the last time we saw any as we then came to a very rustic and authentic ethnic village, where we spent our two days with the locals and experience Mai Chau adventure from their perspective. Real homes stay and off beaten tracks for some adventure activities are truly what we are looking for.

Getting closer and closer to the village where we stayed, the scenery was more and more beautiful with evergreen young rice terraces, charming tracks leading to groups of stilt-houses from which the smoke of the rustic kitchen released, and lovely colors of wild-flowers along the paths, etc. It's seemingly a flawless artwork of peace and serene by the Creator and human beings.

Trust us, if you were here now, you would merely keep your camera in your hands to capture every single moment and every single sight. It was just so impressing!

Authentic homestay experience

Our hosts welcomed us when we got out from the bus with a warm smile, a gentle greeting "Xin Chao" and a cherish handshake.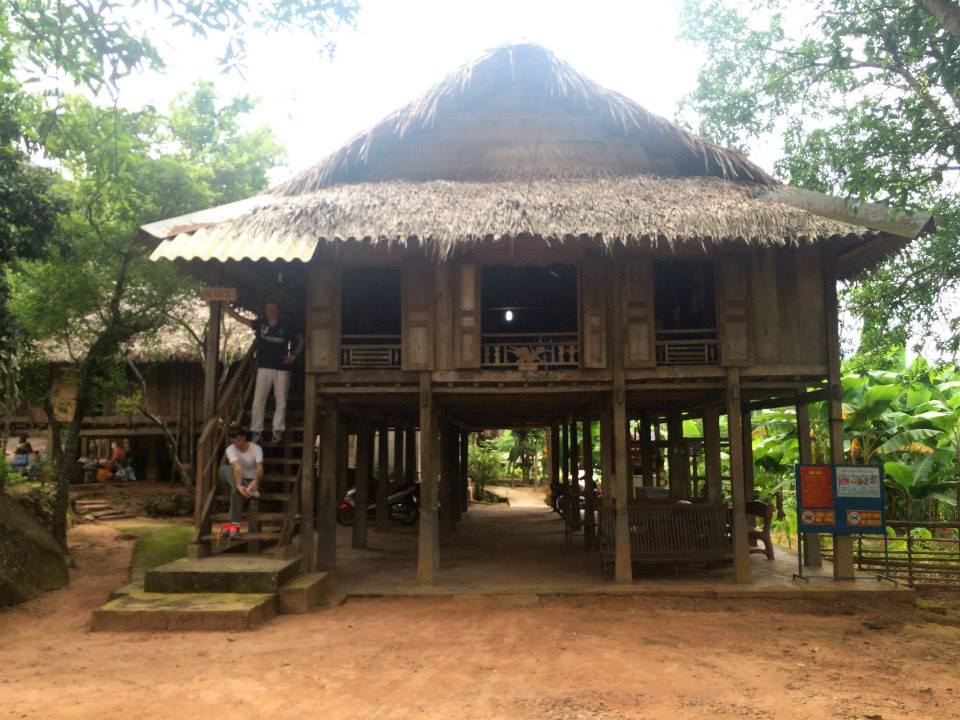 Rustic Ethnic Stilt House of Homestay
A very tasty lunch was ready, the most delicious in my life after a long trip. It was really a traditional Vietnamese lunch but with a perfect combination of ethnic and common cuisine. Organic vegetables grown by the host family seemed to taste better; at least according to our own feeling.

The steamed fish wrapped in a kind of leave tasted strange but very delicious, it was a secret ethnic cuisine. I was very impressed by the meals served during the Mai Chau adventure. They were fresh, tasty and nutritious. Especially, we had a chance to witness how they cooked the food with burn woods collected from the forest, and also join them to prepare some dishes.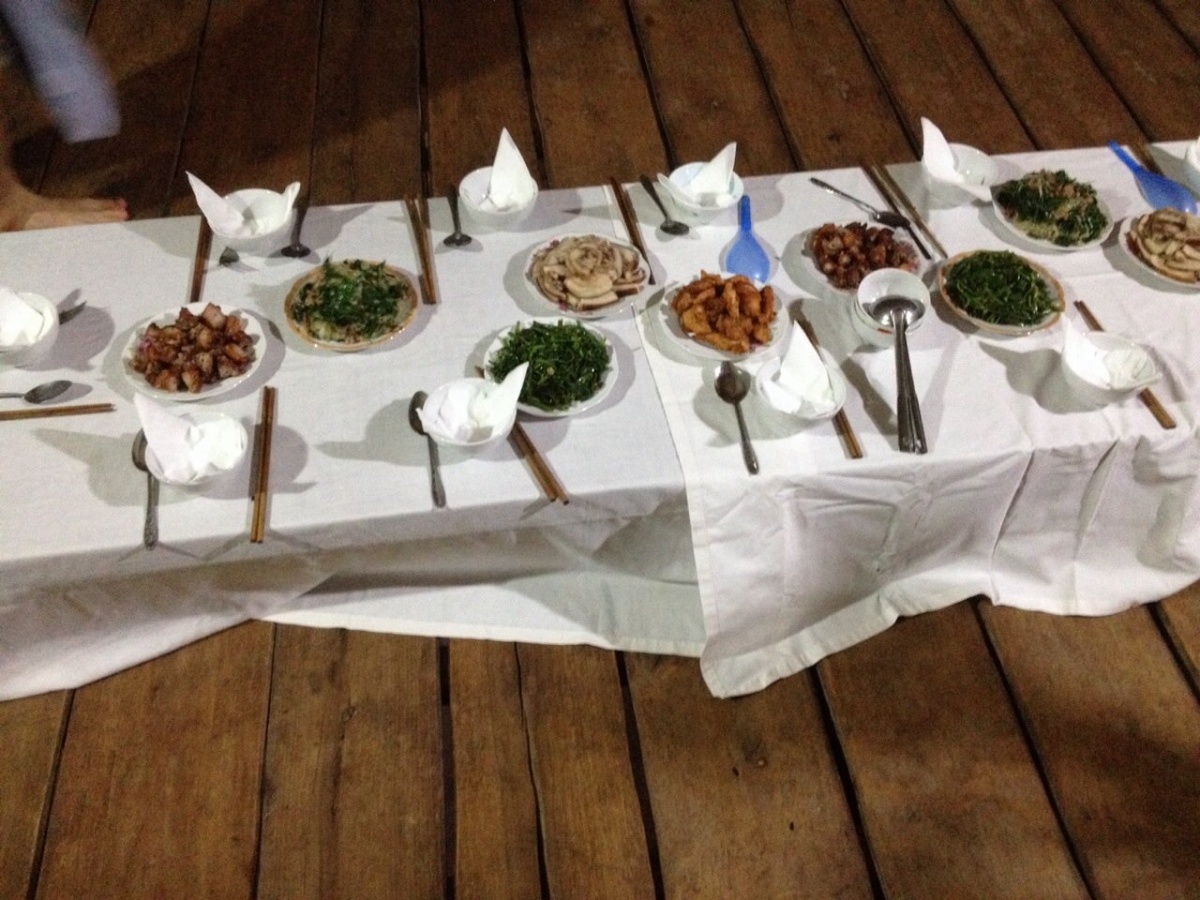 Delicious local lunch
Our dinner was really a "traditional party" with traditional pork which was cooked to different dishes and traditional rice wines. The host kept us laughing with a lot of lovely stories about his family, his village and his hometown. The stories seemed never come to an end even when the night was falling.

Perhaps, his fresh tea effect made us more excited to his stories? No, they were really attractive as we learned a lot about Thai ethnic community and the unique culture they kept inside their villages. A night on stilt house and waking up early to enjoy the fresh air of mountains and forests was really a nice experience to us.

Adventurous biking and trekking

Our afternoon turned out to be memorable with an amazing bike tour around the village, to explore some local culture and idyllic landscape on the way. On comfortable mountain bikes, we were excited to conquer the steep slopes of the highland, be amazed by the breathless beauty hidden behind the poetic road curving round the hillsides.

We were seemingly chasing the clouds that look close but in distance actually. A sudden shower led us to a short break in a local tea shop. The friendly owner smiled warmly to us and offered us traditional moon cakes and some fresh tea; while the little children shyly looked at us with their wide black eyes.

Be back to our bike route after the rain, we immersed into the completely fresh and open air of the mountains and were almost "flying" up and down to the hillsides on our bikes.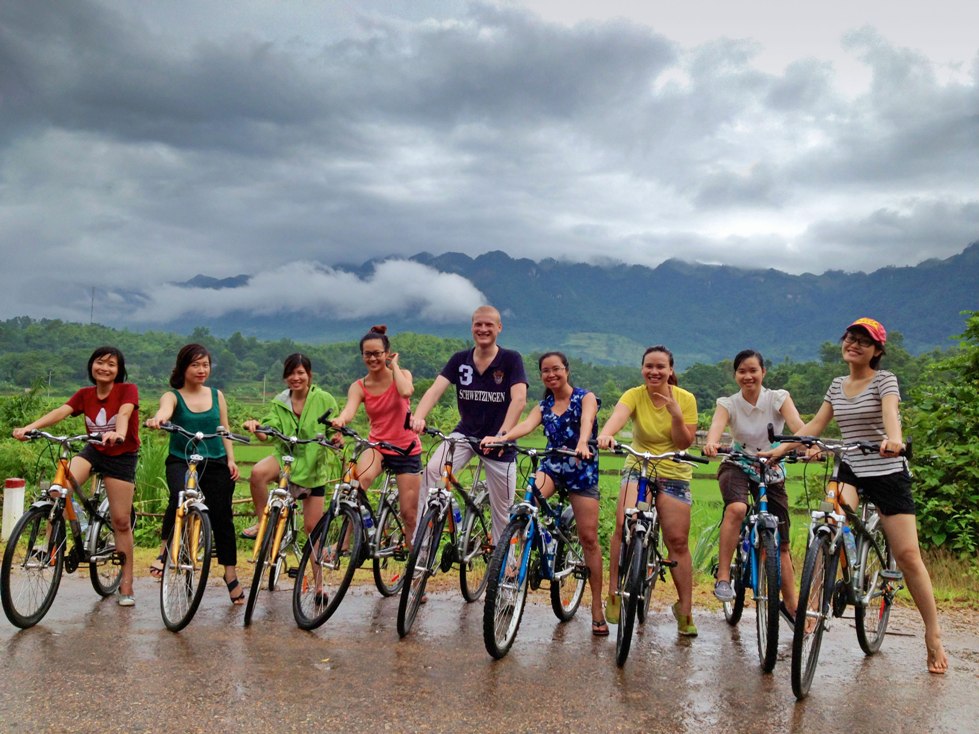 Exotic Voyages Team during biking tour
The next morning we set off for a trek to discover a hidden waterfall. Led by two enthusiastic locals, we were on the way to head to the most beautiful and untouched waterfall in Mai Chau, a hidden gem to explore in Mai Chau adventures. To all most all travelers to Mai Chau, it's un-known, even not all the locals have chance to witness it.

However the story about a big and powerful waterfall up to the mountain inspired us strongly enough to take an adventure. The trek was hard in some parts but it made us more curious about the waterfall in the end. We trekked through another beautiful village named Pung, a very charming village with stilt-houses separated by gardens and green fences.

We encountered some gentle buffalos and oxen wandering around and some locals smilingly asked us if we were trekking to the waterfall. Such a peaceful picture in a lovely destination !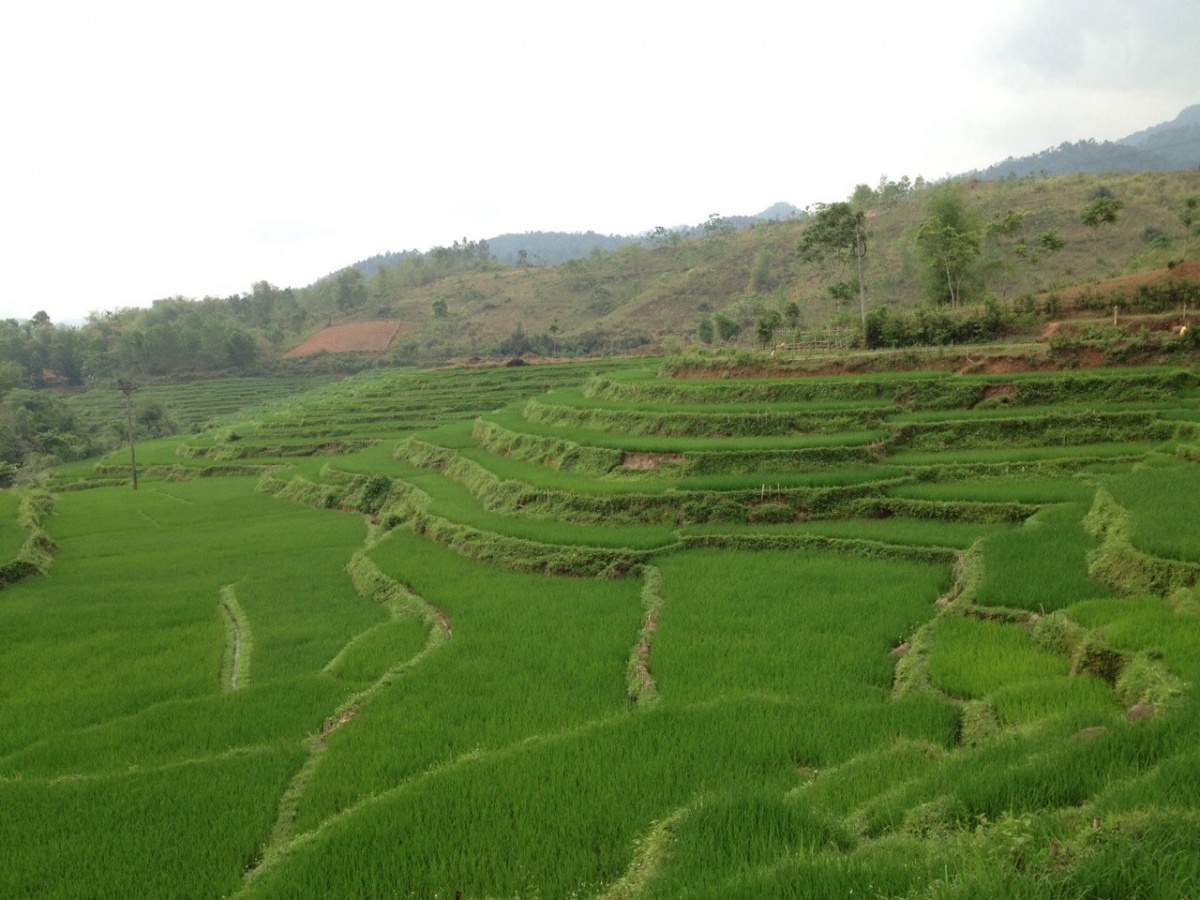 Young rice terraces on treks
Get out of the village center; we climbed up to the pristine mountain, where we felt as if we had been the first one to discover. We heard the sound of the waterfall from distance and imagined how powerful it is.

Our feet were stronger than ever to follow the great sound. Some murmuring springs we met on the way "told" us we were on the right way. Hardly in our life have we felt the natural so close like this.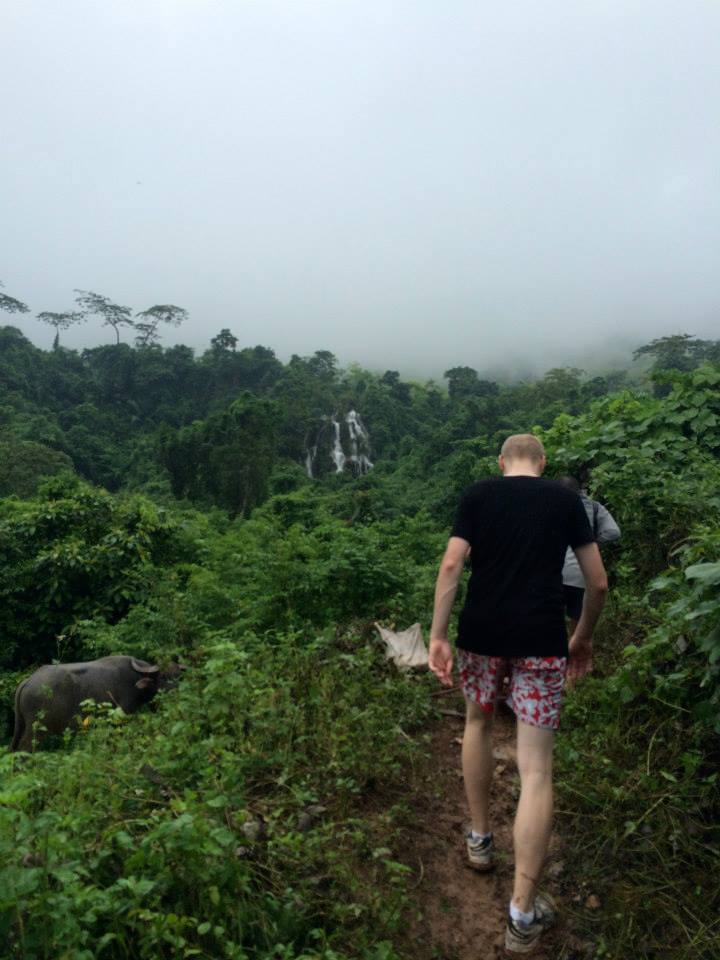 Hidden waterfall in distance on the trek
Powerful hidden waterfall

After a long trek, the waterfall must be worthwhile, and it does not disappoint at all, it even surpasses expectations! We finally reach the final point, where the powerful water sound comes from, a magnificent waterfall. It was beyond our expectation and more than worthwhile our trek.

We made it, we were in front of a strong and splendid waterfall nestled behind the thick forest. The hidden waterfall offers a stunning site of layers of cliffs among picturesque karsts and green background.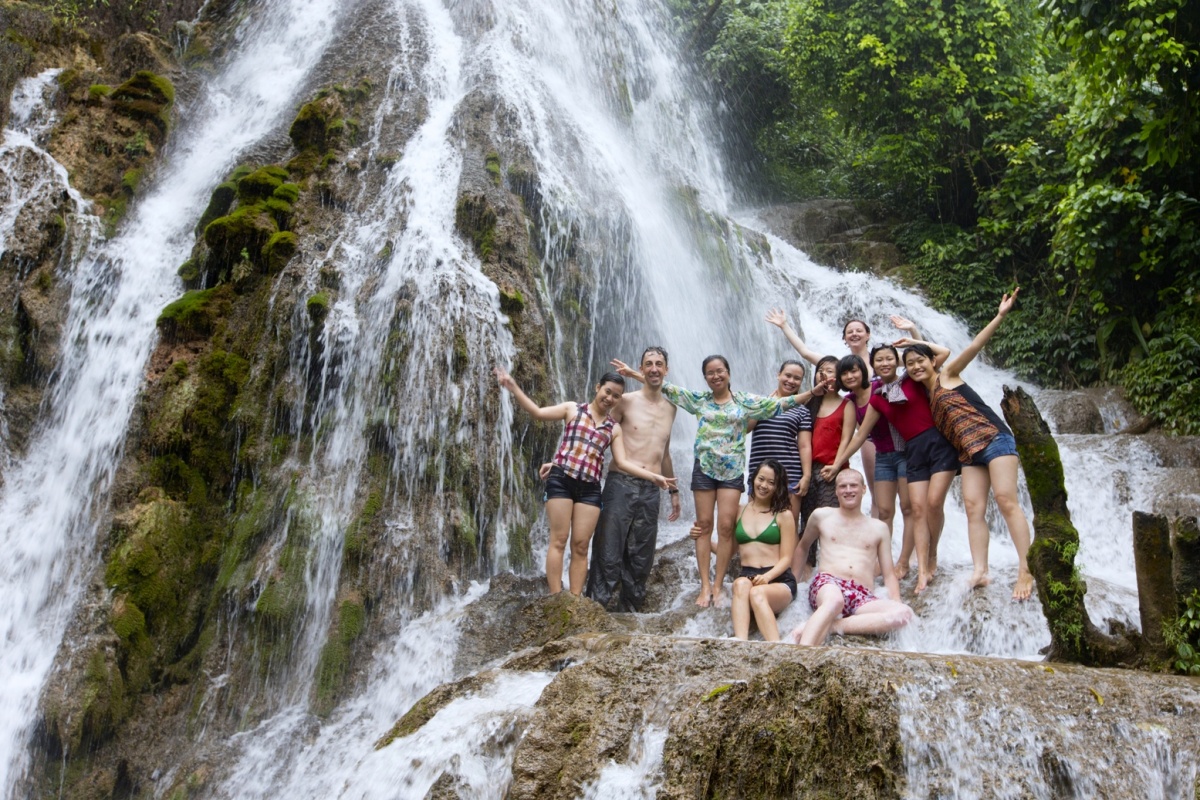 Exotic Voyages Team in front of the powerful waterfall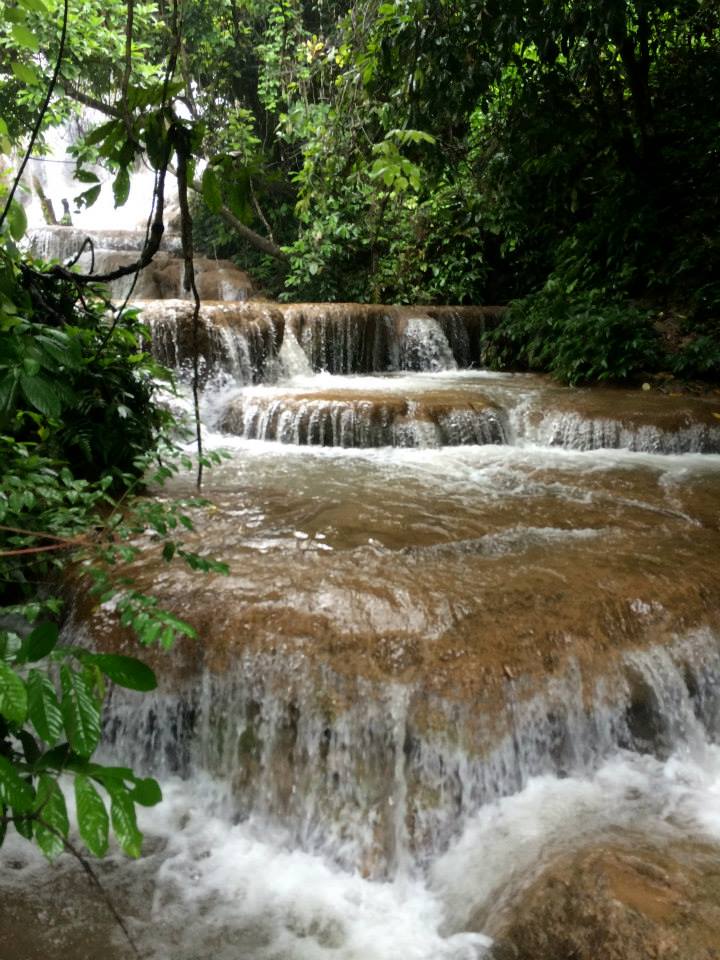 Layers of waterfalls
Layers and layers of waters pouring down create white foam and magical cool air. We shouted in joy before our great discovery and jump into the waterfalls, sinking in the fresh clear water. It was an amazing experience as we discovered it together, and it was a perfect present for the team in such a meaningful Vietnam adventure trip to the North.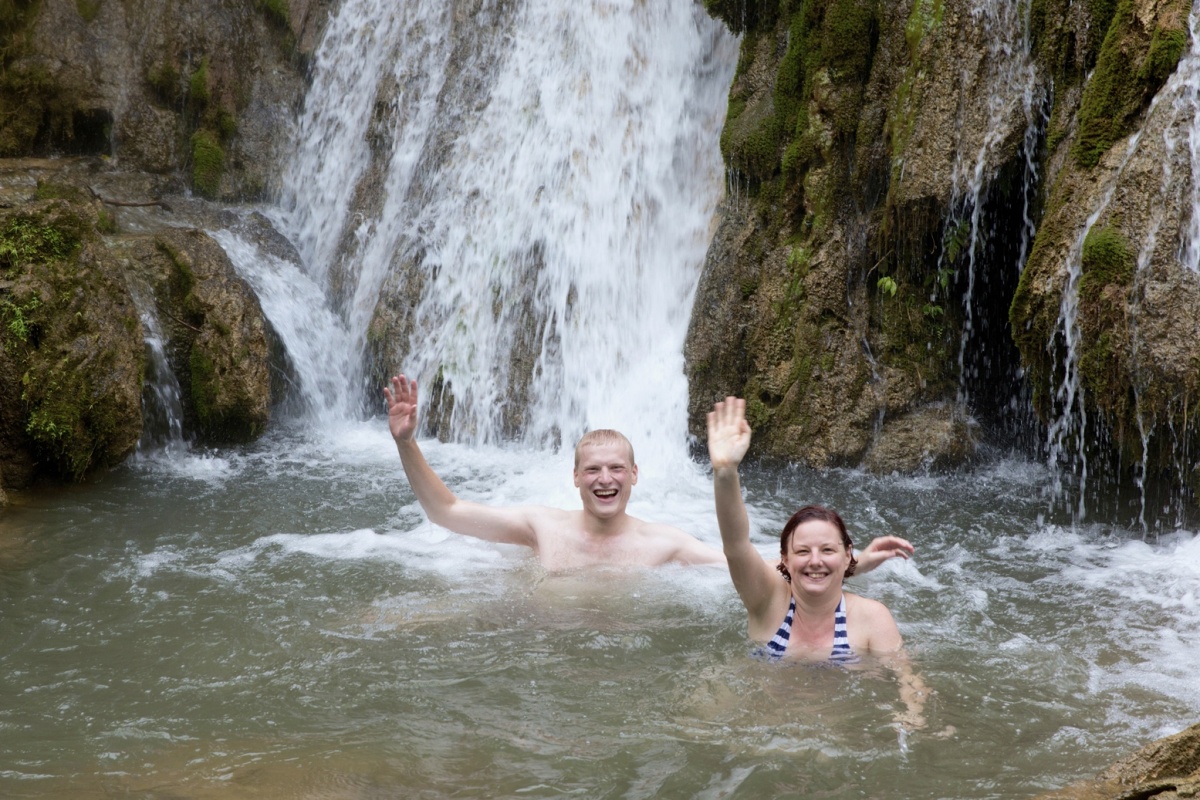 Swimming in cool water
The story about the hidden waterfall will be kept telling to our friends and clients. We understand that to the nature and culture lover, an authentic experience to explore really untouched sites or try real local life could bring them extreme emotions.

A Mai Chau valley adventure is what you are searching for. If you are inspired by our trip and would like to create our own discovery, contact us today to plan your luxury tours to Vietnam including an adventure to Mai Chau valley.