Ha Long Bay is one of the world's top seven natural wonders of the world recognized by UNESCO, and one of the 29 most beautiful bays in the world rated by the Bay Area Club. Coming to Ha Long Bay, visitors could enjoy the full beauty of the watercolor painting andthe majestic country here.
Ha Long Bay is one of the most popular tourist destinations in Vietnam for decades, because it is decorated with many beautiful scenery such as Bai Tu Long Bay, Hon Coc Co Island, Ti Top Island, Tuan Chau Island, Sung Sot Cave, Dau Go Cave, ThienCung Grotto ... all make a vivid and attractive picture for Ha Long Bay.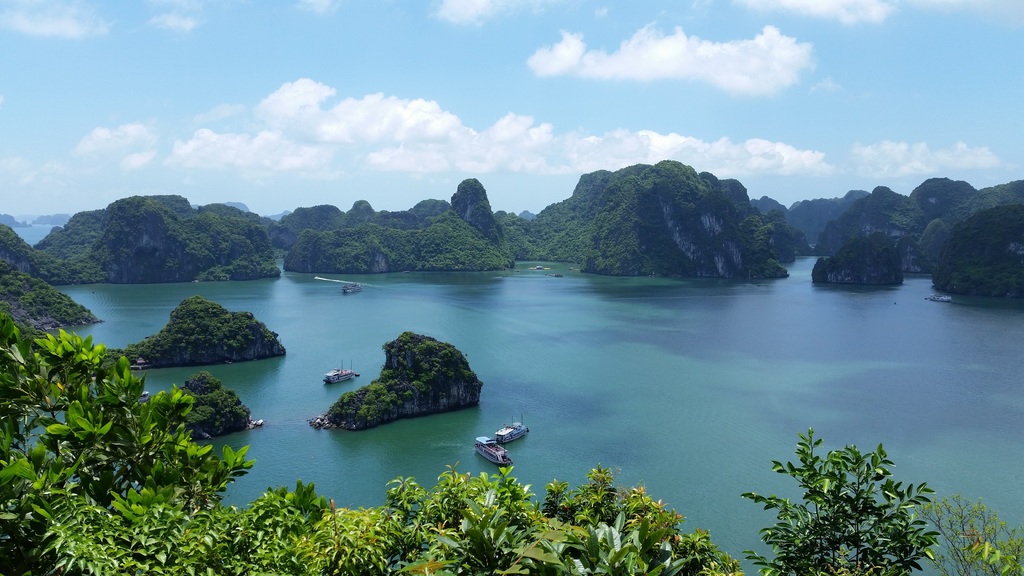 Ha Long Bay is famous for its beautiful rock formations and caves
Coming to Ha Long, tourists will discover and admire the beauty of the hidden world with many different shapes which are very real and amazing. Island is the face of someone who is heading to the land; the island is like a dragon flying over the water (Dragon Island); the island is like an old man sitting fishing (La Vong). The far away are two brown sails that are turning the waves to the sea (CanhBuom); back to the soup as a raspberry (raspberry); then the two chickens are cuddling together on the water waves (Hon Trong).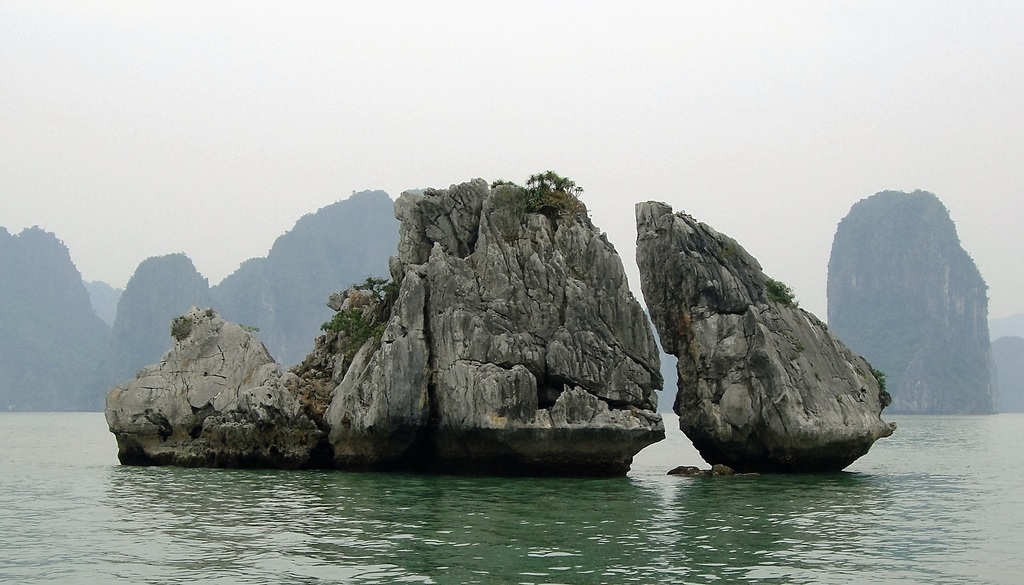 The sparkling caves are hidden deep inside Ha Long Bay
Ha Long Bay is home to many different caves, each cave contains mysterious, different stories and is the tourist attraction Ha Long attracts tourists both at home and abroad to explore.
When it comes to Ha Long Bay, you will not be surprised to visit the caves such as Sung Sot cave, ThienCung cave, Dau Go cave, ...
Coming to Ha Long, visitors also feel the peace of Ti Top Beach
From above loking down, TiTốp Beach is shaped like a full moon embracing the island. Unlike many other tourist destinations on Ha Long Bay, in addition to beautiful natural scenery, Ti Top Island also owns a beautiful beach, called TiTốp beach. Beach area is not large but quiet, airy and very clean, the sand in the beach continuously tide up and down, clean white, sea water in four seasons.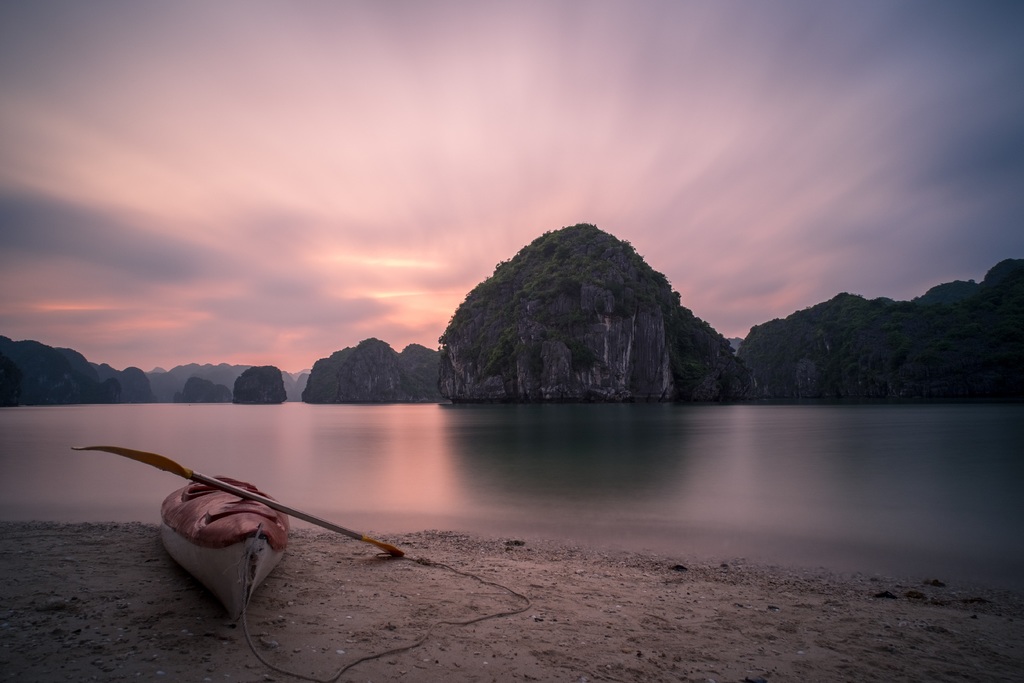 In Ha Long Bay, it seems that every island, cave and beach are associated with legendary stories about love, the human situation, and the water-saving warriors ... make visitors curious and want to come here to discover.